Sunday, September 11, 2011
Do you like this story?
15+ unique and funny blogger template for kids. The following is a blogger template unique and fun for children, this template is very simple and beautiful. This template is free and can be downloaded directly. I collect these templates from various sources on the internet. please use for your web design, or you can also look for themes and templates according to your project here (1stwordpresstheme). thank you for visiting here, do not forget to give comment. enjoy!


Booksmart kids blogger template
Demo
|
Download
Where's Jack? (XML) - Free Blogger Template
Demo
|
Download
Voodoo - free XML blogger template
Demo
|
Download
Not now, I'm reading - free XML new blogger template
Demo
|
Download
Moo reloaded
Demo
|
Download
Lets racet kids blogger template
Demo
|
Download
Anillas 01 – Blogger Template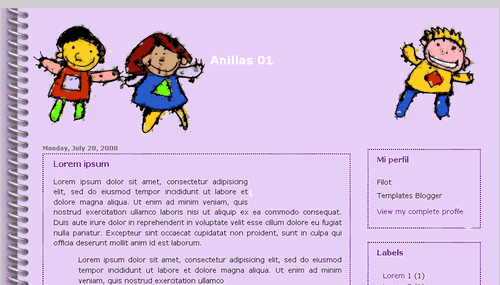 Demo
|
Download
Good kid / Choco • – Blogger Template
Demo
|
Download
HAPPY :) | sweetsugar Blogger Template
Demo
|
Download
stickersr Blogger Template
Demo
|
Download
stickersr Blogger Template
Demo
|
Download
Booksmart kids blogger template
Demo
|
Download
Another kids blogger themes
Demo
|
Download
This post was written by: beemagnet77
BeeMagnet is a professional graphic designer, web designer and business man with really strong passion that specializes in marketing strategy. Usually hangs out in Twitter has recently launched a blog dedicated to home design inspiration for designers, bride, photographers and artists called HomeBase